The Resurfacing Doctor is the leader in bathtub resurfacing services throughout Palm Beach, Lee and Collier county. We are proud to offer our customers with highly efficient and cost effective bathtub resurfacing. Many clients think they need to remodel the entire bathroom to get that brand new finished look. Many bathrooms simply just need a new finish, for a brighter and cleaner look. You don't need to invest in a major remodel to give your bathroom a fresh, new look. With bathtub resurfacing from The Resurfacing Doctor, you can transform your tub to rejuvenate your boring and outdated bathroom!
Bathtub Resurfacing: The Economical Choice
Updating your bathroom doesn't have to cost a fortune. For less money and less of a mess, you can breathe new life into an old bathroom by refinishing your bathtub. At The Resurfacing Doctor, we make it quick and easy to get the bathroom look you want. Customer satisfaction is important to us and we go out of our way to deliver professional, courteous, and attentive bathtub resurfacing services. We simply will not have it any other way!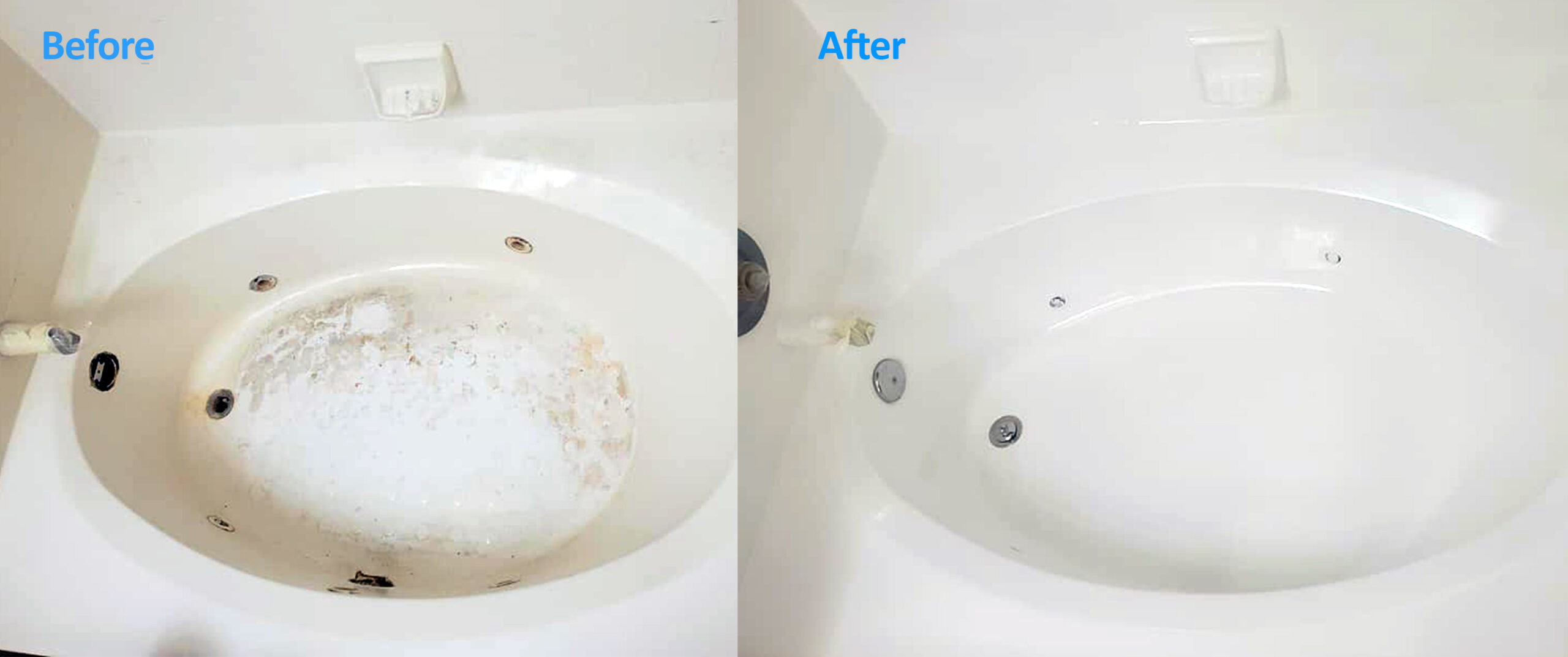 Remember it is important to care for your refinishing properly once complete!
Push and pull drain kits are also available for purchase. These kits include a new drain with new overflow cap. We can apply these kits over your existing drain with an epoxy. No need to call expensive plumbers. Why take a chance on pipes breaking? Ask to see the drain kits, and we can show you how not only to have a beautiful bathtub, but a beautiful drain too!
If your bathroom's in need of a face lift, resurfacing your tub is a fast and practical alternative to a complete remodel or bathtub replacement. Re-invent your bathroom with bathtub resurfacing from The Resurfacing Doctor! Contact Us today!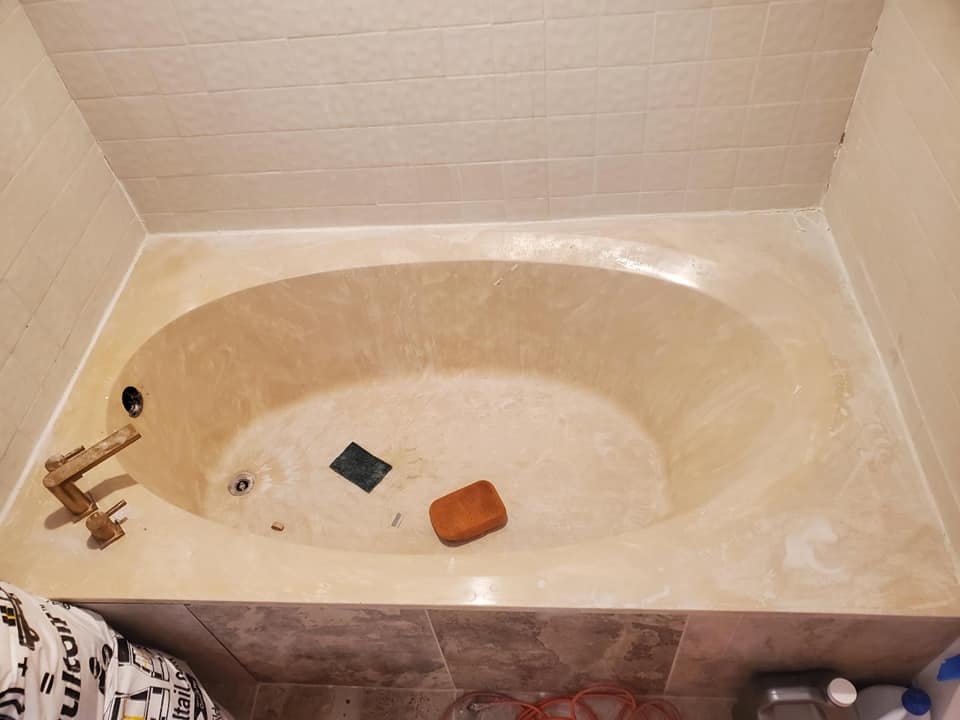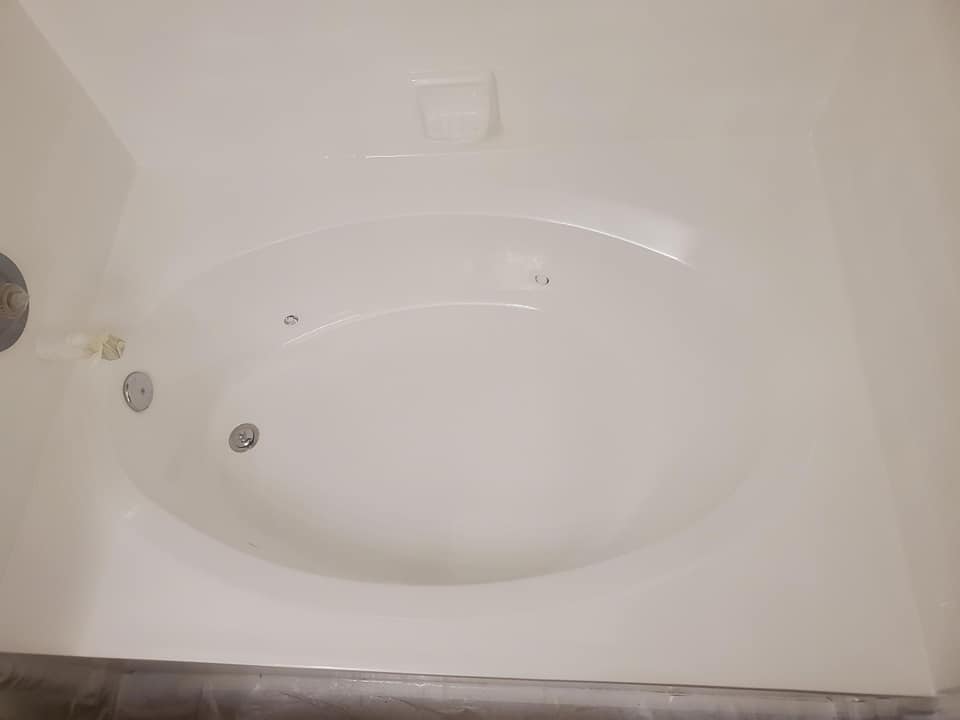 This Could be Your Refinish!
Before and after pictures of some of our recent resurfacing and refinishing services!
Just had a bathtub reglazed with The Resurfacing Doctor and I could not be more happy with the results ! The person that did it , was on time , efficient , extremely nice and did a fabulous job ! Thank you !
-Paula S
Dealing with Matt is a pleasure. I used them to resurface three bathrooms of tile and tubs and they did a fantastic job. Marcelo was terrific and very professional. They do what they say they will do and they do it promptly. This is the third time I've used them and I will recalling them again the next time I need this done in one of my investment properties.
-Robert R
Just got my tub done, it is amazing no more rusting tub. I am so happy with the resurfacing doctor, very professionals , from the phone call to finish the job. Thanks Matt and all your people!
-Ariane F
Thank you Resurfacing Doctor and Thank you Giovanni for a great finish! Love the new look in the kitchen!
-Danilo J
Need a Professional Refinishing Service? Contact us Today