At The Resurfacing Doctor we specialize in Countertop Resurfacing. We bring YOUR kitchen and bath up to date with YOUR style. Not only do we spray countertops in standard colors, but we specialize in custom colors too! We can re-glaze on Cultured Marble, Tile, Laminate (Formica), and even Corian
Our counter top resurfacing process involves applying a very strong and durable acrylic coating to your cultured marble, Corian®, Formica® and laminate kitchen counters or bathroom vanities. This process is much more affordable when compared to the costs of having to completely replace the entire counter top. In most cases we find that only a small portion of counters will actually need to be repaired. This eliminates the traditional method of having to replace the entire counter top!
Countertop Resurfacing Types:
Speckled Countertops: Speckled / Multi-Color Finishes can be sprayed on any counter top surface. The speckle can be applied to Tile, Cultured Marble, and Laminate Counter tops. This give them a more stone accented finish.
Two Color Countertops: These tops are usually requested when the existing tile already has a lighter tile with darker trim. We simply spray the entire surface the base color. Then, after the material cures, we return to tape off and spray the requested color trim.
Solid Color Countertops: This is the most common and basic type of counter top resurfacing. Usually requested when a customer wants to bring life back to their white tile.
Remember it is important to care for your refinishing properly once complete!
Our highly trained technicians can provide you with a quote for your project and in many cases can get started the same day. At The Resurfacing Doctor our main focus is on customer satisfaction so rest assured you will be more than happy with the results. So whether you are looking for Corian® counter top refinishing, laminate, or ceramic tile refinishing in Palm Beach, Dade and Broward County we've got you covered! Contact Us today!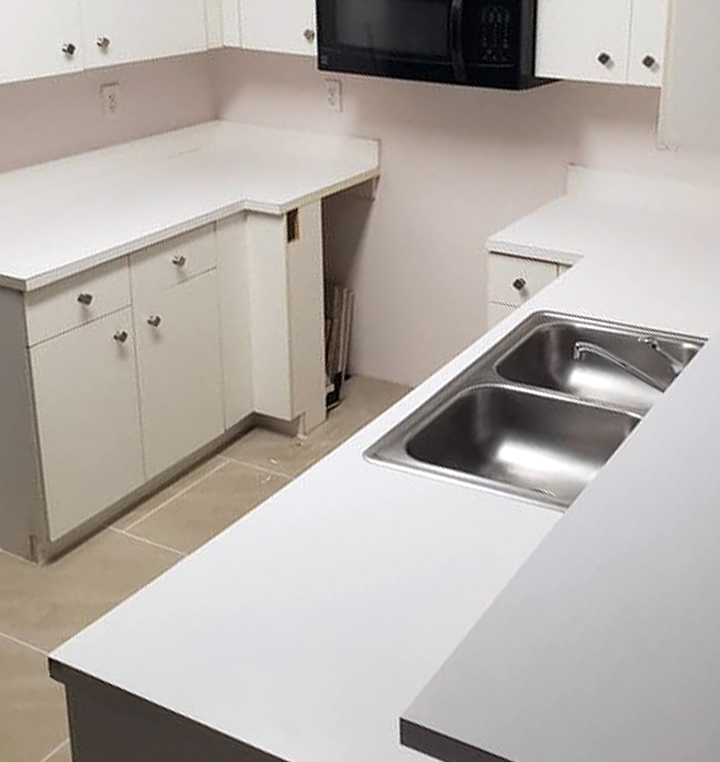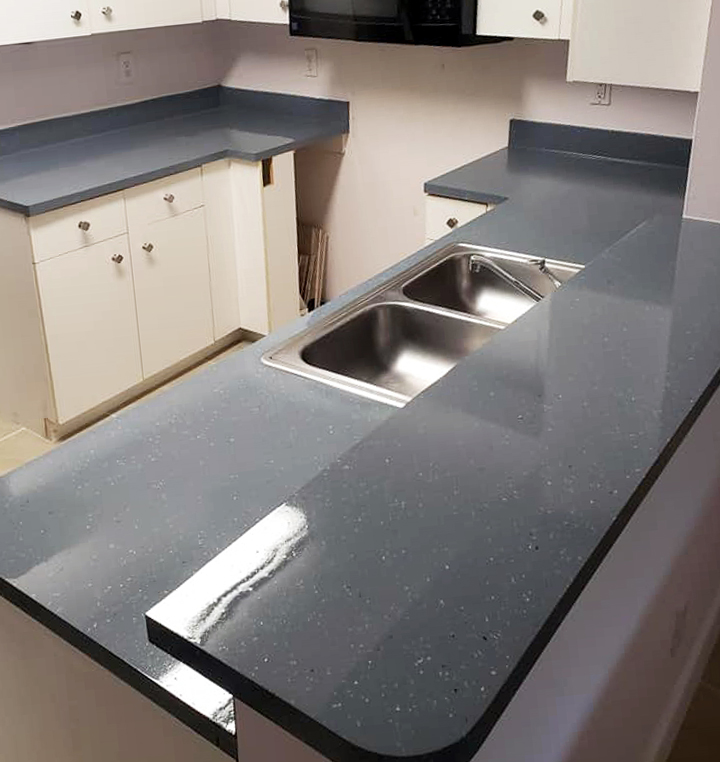 This Could be Your Refinish!
Before and after pictures of some of our recent resurfacing and refinishing services!
Just had a bathtub reglazed with The Resurfacing Doctor and I could not be more happy with the results ! The person that did it , was on time , efficient , extremely nice and did a fabulous job ! Thank you !
-Paula S
Dealing with Matt is a pleasure. I used them to resurface three bathrooms of tile and tubs and they did a fantastic job. Marcelo was terrific and very professional. They do what they say they will do and they do it promptly. This is the third time I've used them and I will recalling them again the next time I need this done in one of my investment properties.
-Robert R
Just got my tub done, it is amazing no more rusting tub. I am so happy with the resurfacing doctor, very professionals , from the phone call to finish the job. Thanks Matt and all your people!
-Ariane F
Thank you Resurfacing Doctor and Thank you Giovanni for a great finish! Love the new look in the kitchen!
-Danilo J
Need a Professional Refinishing Service? Contact us Today